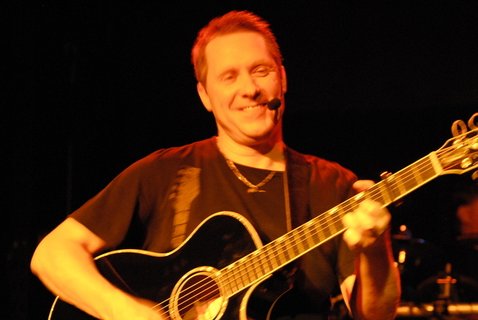 "One of the greatest acoustic guitar players in the world today". Through his early years Tim studied classical compositions for guitar at Lemans Academy in Rolling Prairie, Indiana.
Tim studied music and music business at Columbia Chicago under the great conductor, arranger, composer, William Russo who conducted the Chicago Jazz Ensemble.
One of the Greatest Acoustic Guitar Players
Producer/Arranger/singer/songwriter/Multi-instrumentalist/Performer/Actor/ Innovative Visionary and entrepreneur
Timothy Thomas "One of the Greatest Acoustical Guitar Players in the World".,as quoted by the "ROSE FAMILY" X CEO of "COACH INC" 2006. This whole musical train went a rolling when Tim met Elvis Presley at a very young age at the "International Amphitheater" in Chicago. This was an event that would stay in his heart and live in his memory forever. Tim started playing music at age 5 and has quoted some of his early influences as being Elvis Presley, John Denver, David Crosby and Phil Collins. Through his early years he studied classical compositions for guitar and Jazz Percussion.
One of Tim's most significant turning points came in 1991 through 1993 when he toured the college circuit bringing the performance of the Unknown City of Destiny ., an acoustical solo rock opera to stage. This had never been done before., bringing critical acclaim and wonder to local radio stations and newspapers! The only other person to date to perform a solo acoustical rock opera was Elton John back in 1978 and he had a percussionist. Tim still remains to this date, the only musical artist in history to perform a solo acoustic rock opera. 2017 Tim plans his 10th studio release "My Secret World", 3 cuts have been produced in the studio for the release and 10 more in the works. He is currently working on them in Galveston Texas.
•*¨*•♫ *• •*¨♫ *• •*¨•*¨*•♫ *• •*¨♫ *• •*¨
Since a very young age Tim has performed with international act's such as the late John Entwistle of "The Who".,Dennis DeYoung of "Styx".,"REO Speedwagon".,"Ted Nugent".,"Peter Gabriel"., "Albert Collins"., "Adriane Belew"., "Robert Cray"., "Dave Mason"., "The Insiders"., "Valgur Boatman"., "John Prine" and many other international acts.
•*¨*•♫ *• •*¨♫ *• •*¨•*¨*•♫ *• •*¨♫ *• •*¨
Specialties: A&R/Producing/Composing/Performing
♫.•*¨*•★ BOOK A SHOWTIME? ★.•*¨*•♫
Timothy Thomas YouTube
♫ .•*¨*• *• •*¨ Timothy Thomas Music News .•*¨*• *• •*¨ ♫
A World Touring Acoustic guitar player and currently working with a local independent record label. I am in the midst of writing my 10th album "My Secret World" a double CD Release. I am currently looking for a major label or a "B" independent or conglamerate with the capability of International Distribution/working with my marketing team towards a global visionary impact goal. We want to be in every country around the world. I am also in discussions with film makers for my current cd release "Smiles I Will Leave" to be featured in film.
Timothy Thomas Linkedin