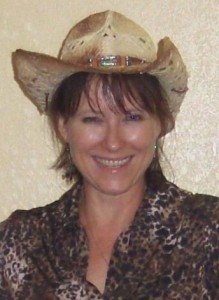 Hello my MusIC Loving Family & Friends,
My name is Glenda Taylor. I was born in Houston,TX and now live on the Gulf of Mexico in Galveston, TX.
My Across the Stage Website was published on January 8, 2013. It is a tribute to the memory of a music loving friend & a project for a class I was attending to become a web developer/designer for a possible new career. Voila, my passion for music had an outlet to show my gratitude for the singer songwriters that have helped soothe my soul over the years.
I appreciate good memories, feeling good, and having fun.

 I can't imagine a life without music and dancing.

I plan to spotlight a Texas Singer/Songwriter each month.
Douglas Greer was my first spotlighted singer/songwriter.
In February, I introduced singer/songwriter Cody Rowe.
In March, my spotlight was on singer/songwriter Dick LeMasters .
These three Texas Singer Songwriters are the reason I created my Across the Stage page on Facebook on November 6, 2012.
I wanted to help promote their upcoming Friday & Saturday evening shows at Mod Coffee House & Melrose Pub in Galveston, Texas. These events happened on November 9 & 10, 2012. My website was not ready at that time so I decided to create Across the Stage on Facebook which was dedicated to promote their shows & music. Later, I began sharing links for other awesome singer songwriters.
I have created a few more pages on Facebook. These pages help me share more links to music. Check out Across the Stage in America,
Across the Stage Around the World , Across the Stage Promotions , & Across the Stage Yesterday's Live on Facebook when you have a moment or you are in search of an artist to book for a House Concert, your venue's LiVe MusIC event or various links to music that might lead you to LiVe MusIC Showtimes or songs/cd's you'd like to add to your music library.
During April 2017 Across the Stage Spotlighted Artist of the month became my first Special Edition Spotlighted Event. I shone that light on a former Spotlighted Artist
Zak Perry_May 2013 & his recent European Tour2017 that I had the opportunity to be a part of & meet many music loving friends in the Netherlands, Belgium & France.
Zak Perry Beautiful Things European Tour2017
This month I would like to shine the light on Texas Singer Songwriter
Jypsy Rose_August 2017
I hope you enjoy these spotlights & special editions and find new artists to support throughout the years.
Yours in our passion for music,
Glenda Taylor

Live, Love, Laugh & Dance, Dance, Dance, Even in the Pouring Rain

Facebook Music Events & News
Douglas Greer
Dick LeMasters
Dick LeMasters
Zak Perry
Zak Perry Band
Kevin Anthony
Mike Stinson
Got a Tip for Across the Stage? Here ya go…Buy a song!