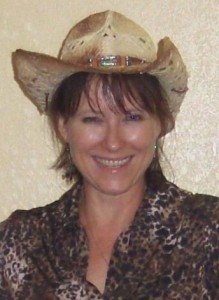 Hello my MusIC Loving Family & Friends,
My name is Glenda Taylor. I was born in Houston,TX and now live on the Gulf of Mexico in Galveston, TX.
My Across the Stage Website was published on January 8, 2013. It is a tribute to the memory of a music loving friend & a project for a class I was attending to become a web developer/designer for a possible new career. Voila, my passion for music had an outlet to show my gratitude for the singer songwriters that have helped soothe my soul over the years.
I appreciate good memories, feeling good, and having fun.

 I can't imagine a life without music and dancing.

I plan to spotlight a Texas Singer/Songwriter or Special Annual Events & other Showtime Happenings each month.
Douglas Greer was my first spotlighted singer/songwriter.
In February, I introduced singer/songwriter Cody Rowe.
In March, my spotlight was on singer/songwriter Dick LeMasters .
These three Texas Singer Songwriters are the reason I created my Across the Stage page on Facebook on November 6, 2012.
I wanted to help promote their upcoming Friday & Saturday evening shows at Mod Coffee House & Melrose Pub in Galveston, Texas. These events happened on November 9 & 10, 2012. My website was not ready at that time so I decided to create Across the Stage on Facebook which was dedicated to promote their shows & music. Later, I began sharing links for other awesome singer songwriters.
I have created a few more pages on Facebook. These pages help me share more links to music. Check out Across the Stage in America,
Across the Stage Around the World , Across the Stage Promotions on Facebook when you have a moment or you are in search of an artist to book for a House Concert, Your Venue's LiVe MusIC event or various links to music that might lead you to LiVe MusIC Showtimes or songs/cd's you'd like to add to your music library.
During April 2017 Across the Stage Spotlighted Artist of the month became my first Special Edition Spotlighted Event. I shone that light on a former Spotlighted Artist
Zak Perry_May 2013 & his recent European Tour2017 that I had the opportunity to be a part of & meet many music loving friends in the Netherlands, Belgium & France.
Zak Perry Beautiful Things European Tour 2017
This month I would like to shine the light on Texas Singer Songwriter
Catherine Stroud_November 2017
Catherine has a unique & beautiful voice with songs that inspire thought provoking moments of beautiful images.
This past summer, I had the opportunity to travel on tour with her during
Zak Perry & The Beautiful Things Tour Europe Sept2017. It was a pleasure to spotlight her and I am grateful to have had an opportunity to hear her play Live during Showtime Events or indiscriminately in the garden, in the barn, in front of the fireplace, or on the porch or on & on, you probably get the picture. It was a delightful experience & hope to join everyone again next year, August/September 2018 for their next tour.
I hope to see you & your music loving family & friends for Catherine Stroud & many other Singer Songwriters performing LiVe on December 16, 2017 for the 4th Annual Zak Perry Toys for Tots Event held at the Outstanding Live Music Supporter The Legendary Old Quarter Acoustic Cafe in Galveston, Texas
I hope you enjoy these spotlights & special editions and find new artists to support throughout the years.
Yours in our passion for music,
Glenda Taylor

Live, Love, Laugh & Dance, Dance, Dance, Even in the Pouring Rain