Way Across the Stage in The Netherlands (Tilburg)
Across the Stage Introducing for the first time an artist from Around the World

SHOWIME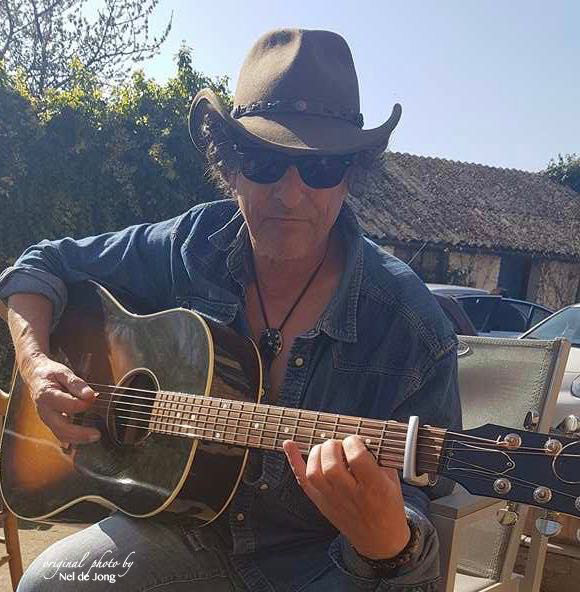 Jacques Mees,
pronounced Mace, enjoyed much success early in his career
touring solo since the eighties all over Europe with lots of highlights, like great festivals and opening shows for legends like Kevin Ayers and
Rick Danko ( The Band ).
Facebook
Ín 1996, his first official album came out and he went to Rio de Janeiro for promotion and shows with local musicians.
♫.•* ̈*•♫ Bob Dylan ♫.•* ̈*•♫

But 2011 was an exceptional year of touring and promoting his Bob Dylan Tribute Album "Shooting Star", around Europe. He also performed some shows in Burkina Faso, West Africa. 2011 Was an important year which gave rise to many Bob-Fests and gigs around the world to commemorate
Dylan's
70th birthday.
Dutch writer and pop journalist, Bert van de Kamp mentioned Mees in his ABC DYLAN book.
By audience chosen as # 3 best Dylan Tribute Artist of the world
@ Dylan Radio
Jacques featured in many of these performances and received accolades in Italy, Ireland, Germany, Belgium,France and of course, at home in The Netherlands.
2014 was a year of touring in San Diego, C.A. U.S. Ireand and France. And it looks like it' s goin' to be, like in Dylan' s footsteps; A NEVER ENDING TOUR

Bob Dylan Tribute Artist Jacques Mees ~ Facebook
Book a Show ~ House Concert?
JoJo concerts – live4fun
Got a Tweet?