Would you like to book a House Concert or a show for your venue?
Click the Texas Singer Songwriter' name for contact information or contact me, if so inclined.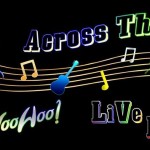 Linked

Facebook Music Events & News
Douglas Greer
Dick LeMasters
Dick LeMasters
Zak Perry
Zak Perry Band
Kevin Anthony
Mike Stinson
Got a Tip for Across the Stage? Here ya go…Buy a song!