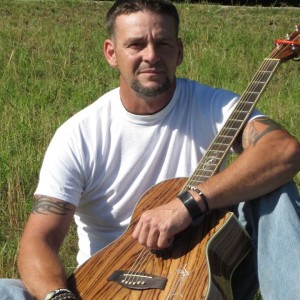 Born a die-hard Sooner, I relocated
to the Houston area 20 years ago. I
have been playing the Houston and
Galveston area for the last 10 years and enjoy a nice local following. I have been featured and am a regular on GLVI Galveston Radio as well as local and hometown newspapers. I've always enjoyed playing local but my dream is to be signed to a label and tour the country sharing my lyrics, my music and my life.
Though country music seems to be the life source for this area, my heart has always lied in a more Southern Bluesy Rock Sound. I guess you would say my influences would have to come from a variety of genres spanning from George Jones to Blue October.
I consider writing all of my own music and lyrics to be therapy for the soul. I have been playing since the age of 18 and although I have played in several bands, my heart has always taken me back to just me and my acoustic guitar.
Contact Chris Durbin on Facebook to order his new CD "Chris Durbin Timeless"
Chris Durbin Live on Facebook
Wonder – Single – Chris Durbin

Facebook Music Events & News
Douglas Greer
Dick LeMasters
Dick LeMasters
Zak Perry
Zak Perry Band
Kevin Anthony
Mike Stinson
Got a Tip for Across the Stage? Here ya go…Buy a song!