Kevin Anthony The Gulf Coast Sound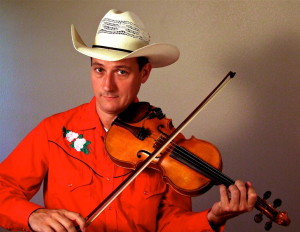 Kevin Anthony & G-Town Facebook
Kevin Anthony & G-Town's new album, 45 Southbound, is a 10 song coming home party.
It's Anthony's sixth album and in it he gathers the bits and pieces, songs and influences of immigrants, travelers and vagabonds that have passed through and made Galveston, Texas their home. In it country, Cajun, folk and Tejano music all mix to create what Anthony calls the Gulf Coast sound. The kind of music that can be heard around BBQs, parties and beer joints on the coast of Texas.
The joy of being back on that coast, after nearly two decades of living away from island, is evident in the album. He began making country and Cajun music before moving back to Texas. In particular his 2011 release of Old Time Cajun Music stands out. This album won highly coveted Cajun French Music Association's (CFMA) Prix D'hors de Nous Award for 2012.
But the thrill of being back near his roots is evident in this new album with songs like title track "Southbound" – a song of jumping in the truck and heading down the road to where good times and friends are already gathering with guitars, fiddles and crawfish boiling in the pot. The warmth of family and place comes through in swinging and playful "Bacon Blues". In 2011, Kevin welcomed the birth of his first son, Wyatt. "Can't wait to meet you" captures the excitement and anticipation of his arrival. Anthony gives a nod the classic theme of heartache with the New Orleans style "Already Gone" and the Texas dancehall stomper "For all the wrong reasons". Anthony also reflects on his surroundings with "It's a Saturday" in which he sings about the simple pleasures of a typical Saturday routine. Rounding out the album with its' memorable trumpet line, "Strollin", conjures up a quiet walk along the Gulf of Mexico.
In past albums Anthony has explored the legacy passed down from his family, the connection to Louisiana Cajun music and his Texas country roots. With 45 Southbound he mixes those influences with his own confident songwriting and announces his return home.
There is a point on the Interstate 45 Causeway that runs from mainland Texas to the island that you just about lose sight of Texas and only just begin to catch a glimpse of Galveston. It's a point Anthony, a Galveston native, has crossed on his way from the island and on his trip back home after years of travel and life in far corners of the world.
45 Southbound is the album Anthony had playing in his head when he crossed that bridge on his way to put down roots once more in Galveston.
45 Southbound is scheduled to be release in June 2013 on Anthony's 409 Recordings label.
Kevin Anthony's "North Star" CD Review
Kevin Anthony's "Gulf Coast" sound is a little honky tonk from the hill country mixed with a little Cajun music from Louisiana.

Old Time Cajun Music – Kevin Anthony & The Twin City Playboys
Texas Memories – The Twin City Playboys