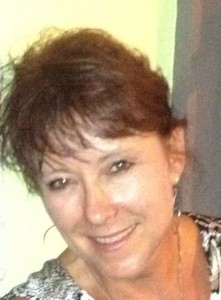 Would you like for Across the Stage on facebook to share your facebook posts for your upcoming shows or music links?
Would you like to book a band or musician (solo, duo) for your venue?
Would you like to book one of Across the Stage spotlighted Singer Songwriters (solo, duo) or a band for a House Concert?
Leave a comment, if so inclined & check out my promotions page to contact one of Across the Stage spotlighted Texas Singer/Songwriters or Contact me at:  gtaylor1@sbcglobal.net
Note:
* if you receive an email reply from me…if may show Taylor Precision Services, Inc. as the from, you may need to check your Spam folder before deleting spam if you're expecting a reply.
Thank You
Across the Stage
Glenda Taylor
* i would provide a link to TPSInc business website, but i can't seem to find the administrator to update website info, grrrr, workin' on it ~~~~~~~~~wish me luck, or not

Facebook Music Events & News
Across the Stage shared Mary Wollard Pregler's post. ...
Where do you start --- All the fine folks that made Vince Mejia Benefit a success. Lets start with the musicians who are always the first to step up and help, Zak Perry kicked off the show and a show it was - then Salty Dog took the stage and the great Tommie Lee Bradley & Andra C Mitrovich joined them one at a time. And to top it off both ended singing together. Followed by Sister Sister Band and finally Joe King Carrasco joined by Tom Proctor. Big Rob Daily and his Son John Scott manning the Pit And Chynna Daily for serving the food all day I might add. - Sherry Hadley - Chrissy Stouten - Vicki Glen & Pricilla Priscilla Collins Stahl slinging drinks. Now to all the fine people who supported the Benefit and donated items for the Auction none of the events could be done with out all of you. Again a Big Thank You form Vince Mejia - Mary - Bucky - and The Silver Spot Saloon
Douglas Greer
Dick LeMasters
Dick LeMasters
Zak Perry
Zak Perry Band
Kevin Anthony
Mike Stinson
Got a Tip for Across the Stage? Here ya go…Buy a song!