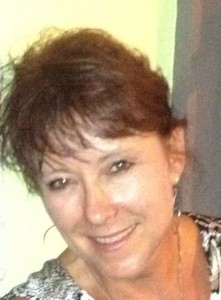 Would you like for Across the Stage on facebook to share your facebook posts for your upcoming shows or music links?
Would you like to book a band or musician (solo, duo) for your venue?
Would you like to book one of Across the Stage spotlighted Singer Songwriters (solo, duo) or a band for a House Concert?
Leave a comment, if so inclined & check out my promotions page to contact one of Across the Stage spotlighted Texas Singer/Songwriters or Contact me at:  gtaylor1@sbcglobal.net
Note:
* if you receive an email reply from me…if may show Taylor Precision Services, Inc. as the from, you may need to check your Spam folder before deleting spam if you're expecting a reply.
Thank You
Across the Stage
Glenda Taylor
* i would provide a link to TPSInc business website, but i can't seem to find the administrator to update website info, grrrr, workin' on it ~~~~~~~~~wish me luck, or not

Facebook Music Events & News
Across the Stage shared Old Quarter Acoustic Cafe's event. ...
Bruce Robison with special guest Kevin Anthony and G Town
March 2, 2018, 8:30pm - March 3, 2018, 12:00pm
SOLD OUT! www.brucerobison.com/ Bruce Robison has been making music professionally for decades. He still discusses his craft with so much enthusiasm he sounds almost like a kid raving about superheroes. That infectious energy is evident in every note of his new album, Bruce Robison & the Back Porch Band, as well as his new project, The Next Waltz, a blossoming community of artists, fans and friends gathering both virtually and at his recording studio in Lockhart, just outside of Austin. In both cases, the point is to celebrate country music's rich traditions while giving creativity free rein to go where it might, as long as it's somewhere worth traveling. It's also about celebrating Robison's "love of the craft of song." kevin-anthony.com/ Take a little Peggy Sue, Cajun fiddle, jumping sawdust and mama too for the latest release from Kevin Anthony and G-Town. Jump the Fence is the 10th album from this South Texas boy born where the Gulf Coast waters flow, but he's got a little French Cajun somewhere in him too. Anthony's songs are well crafted and timeless. Add to the mix an old timer or two, Hill County gals, twangy guitars, and weeping pedal steel, and you get the kind of music that your Grandpa would've listened to, the kind of music that takes you back to the good old days of good time radio. Everything's a little bit sweet, not too spicy and a tasty bowl of gumbo mixed in there too. You can't help but tap your foot and slap your knee. Oh, and he can sing it all in French too.
Douglas Greer
Dick LeMasters
Dick LeMasters
Zak Perry
Zak Perry Band
Kevin Anthony
Mike Stinson
Got a Tip for Across the Stage? Here ya go…Buy a song!